1977 Commercial Drive
Mon-Thurs: 12PM-8PM
Fri-Sat: 10AM-4PM
​
Phone: 604-717-2932
Fax: 604-717-2923
Email: info@gwcpc.ca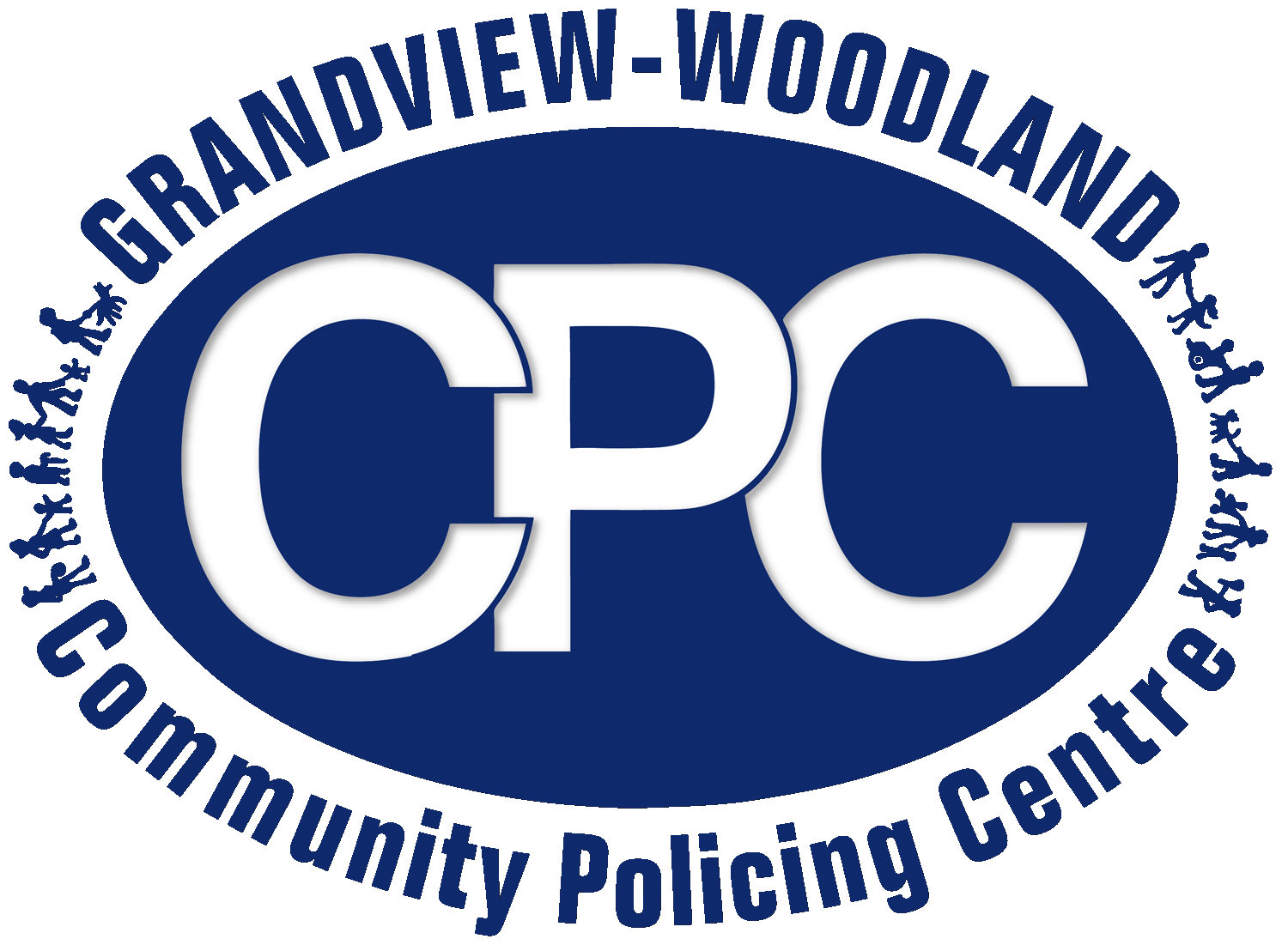 Grandview-Woodland Community Policing Centre Banner
​

The GWCPC
The Grandview-Woodland Community Policing Centre is dedicated to providing crime prevention assistance and education to the Commercial Drive corridor and surrounding area.
​
Members of the community are encouraged, through education and engagement in volunteering with the GWCPC, to become active participants in increasing safety awareness and decreasing opportunities for crime to occur.
Join Our Team!
GWCPC volunteers are from a wide variety of backgrounds, skill sets, education, and ages, but all have one thing in common -- they are interested in making a difference in the Grandview-Woodland community.
The GWCPC takes pride in the diversity and talents of its volunteers, including but not limited to: hopeful applicants to law enforcement agencies, university & college students, retirees, recent high school graduates, and those who just want to volunteer at a grassroots level. GWCPC volunteers are self-directed and choose which programs or activities they want to participate in to fulfill their 4 hour per month commitment.
Safety Spot​
The Grandview-Woodland Community Policing Centre is happy to introduce its new mascot, "Safety Spot"!
​
Like all border collies, Safety Spot is smart, friendly, energetic, and dedicated to looking after his 'flock' just like our GWCPC staff and volunteers who work hard to look after the Grandview-Woodland community.
​
Look out for Safety Spot and our volunteers in the neighbourhood and at upcoming community events!