1977 Commercial Drive
Mon-Thurs: 12PM-8PM
Fri-Sat: 10AM-4PM
​
Phone: 604-717-2932
Fax: 604-717-2923
Email: info@gwcpc.ca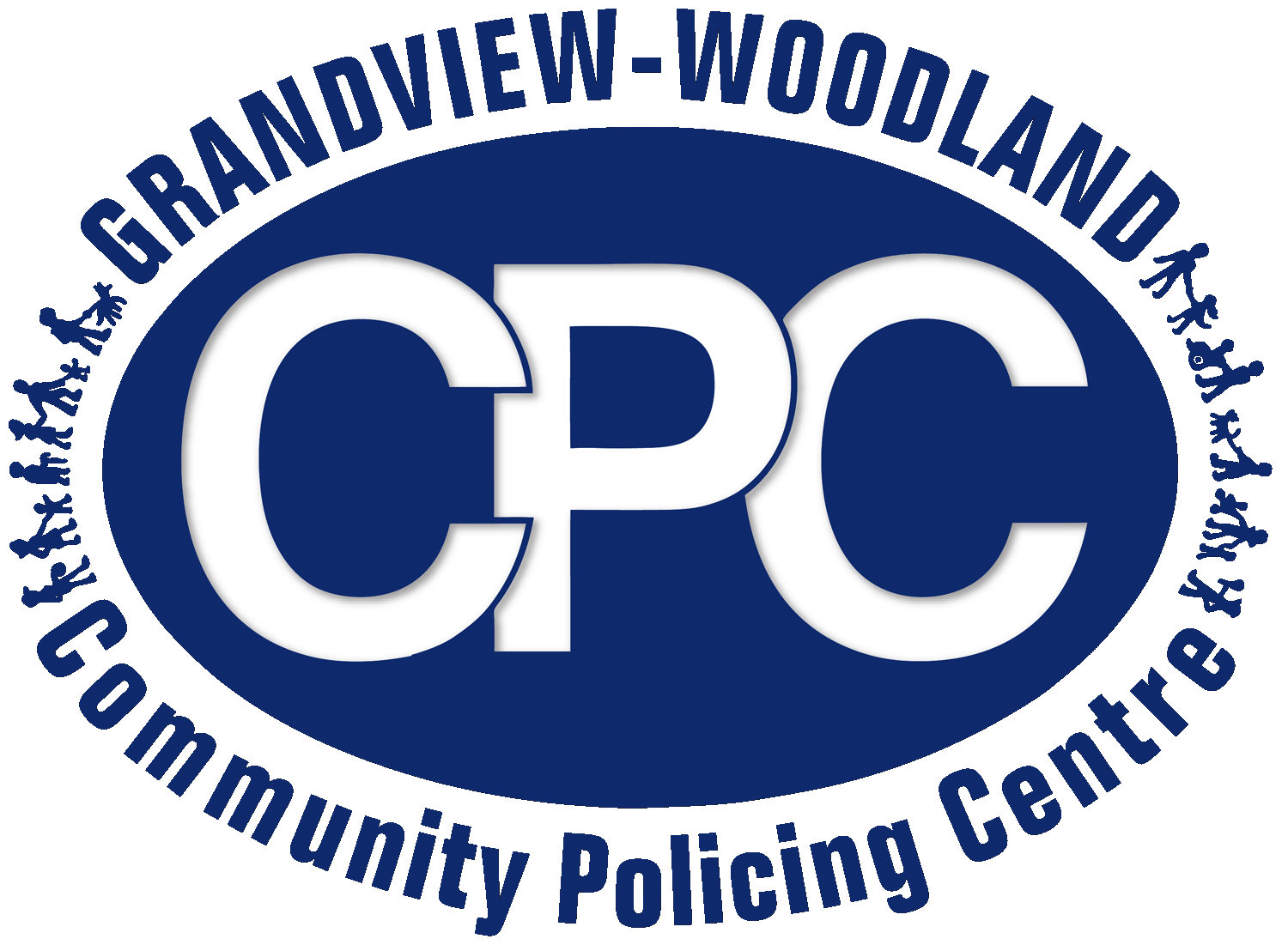 MISSION STATEMENT & GUIDING PRINCIPLES
To work with the local community, Vancouver Police Department, and other service providers to strengthen the safety and quality of life in the Grandview-Woodland neighbourhood, in accordance with the core principles of community policing:
Communication and Collaboration, internally with the VPD and other CPCs, and externally through community outreach in partnership with other agencies and service providers in the neighbourhood

Advocacy, through presenting police services in a positive manner and actively working to support the community's most vulnerable

Patrol Support, to promote proactive policing, encourage crime prevention and direct relevant referrals to other community services
GWCPC HISTORY & CATCHMENT AREA
In response to neighbourhood concerns, the Grandview-Woodland Community Policing Centre opened in office space donated by the Britannia Community Centre in 1994. Following relocation to Grandview Park, in 2005 the GWCPC moved to its current store front office at 1977 Commercial Drive between East 3rd and East 4th Avenues. The GWCPC's working area includes the Commercial Drive neighbourhood and extends north to East Hastings, south to Grandview Hwy North and East Broadway, east to Nanaimo Street, and west to Clark Drive.

The GWCPC serves a dense community of over 30,000 residents with thousands of additional visitors each year. Attractions to the neighbourhood include a wide variety of parks and recreational opportunities, unique shops and cafes, restaurants and night life. Combined with the area's eclectic charm and "Little Italy," The Drive, is a vibrant urban village known for its diverse community and tolerant nature which appeals to people from varied ethnic, cultural, social and economic backgrounds.

The volume of transit traffic at the Broadway and Commercial Drive SkyTrain stations with links to major commuter routes influences community safety concerns. Connection with the public and proximity to amenities has positioned the GWCPC as a voice in the community, a resource for crime and street disorder issues and a partner to other community services.