GRANDVIEW WOODLAND COMMUNITY POLICING CENTRE
Monday - Thursday: 12PM-8PM
Friday - Saturday: 10AM-4PM


Phone: 604-717-2932

Fax: 604-717-2923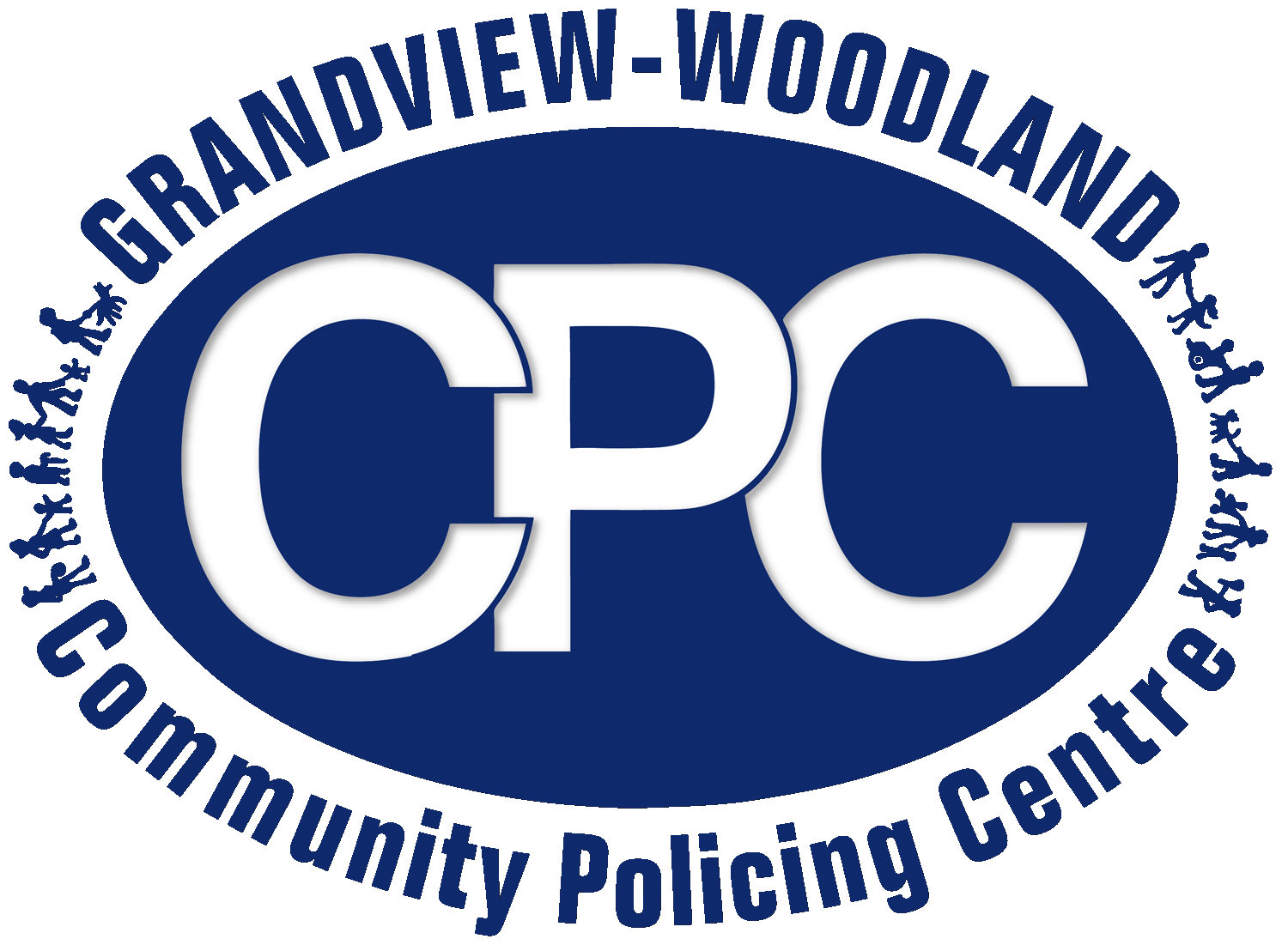 1977 Commercial Drive
Vancouver, BC, V5N 4A8
Volunteer With Us
​
​
GWCPC volunteers are from a wide variety of backgrounds, skill sets, education, and ages but all have one thing in common - they are interested in making a difference in the Grandview-Woodland community.
The GWCPC takes pride in the diversity and talents of its volunteers who include but are not limited to applicants to law enforcement agencies, university & college students, retirees, recent high school graduates, and those who just want to volunteer at a grassroots level. GWCPC volunteers are self-directed and choose which programs or activities they want to participate in to fulfill their 4 hour per month commitment.
Requirements:



Criminal Record Check

18 years of age or older

4 hours per month minimum dedication to the GWCPC
Applicants who are confident they meet the requirements to volunteer should complete and email the application to volunteer, along with their resume, to volunteercoordinator@gwcpc.ca.



After submitting documents you will be contacted to schedule an interview.
PARTICIPANT and YOUTH VOLUNTEER
Participant & Youth Volunteers are those who want to volunteer where they can without committing to the 4 hours per month requirement or those who do not meet the requirements to volunteer.

GWCPC welcomes all members of the community, including school groups, church groups, and businesses, to participate.

Participant and Youth volunteers are not Criminal Record & Background Check cleared.
Volunteers Community Service Impacts to our Grandview-Woodland Neighborhood
Volunteers Community Service Hours Contribution to our Grandview-Woodland Neighborhood